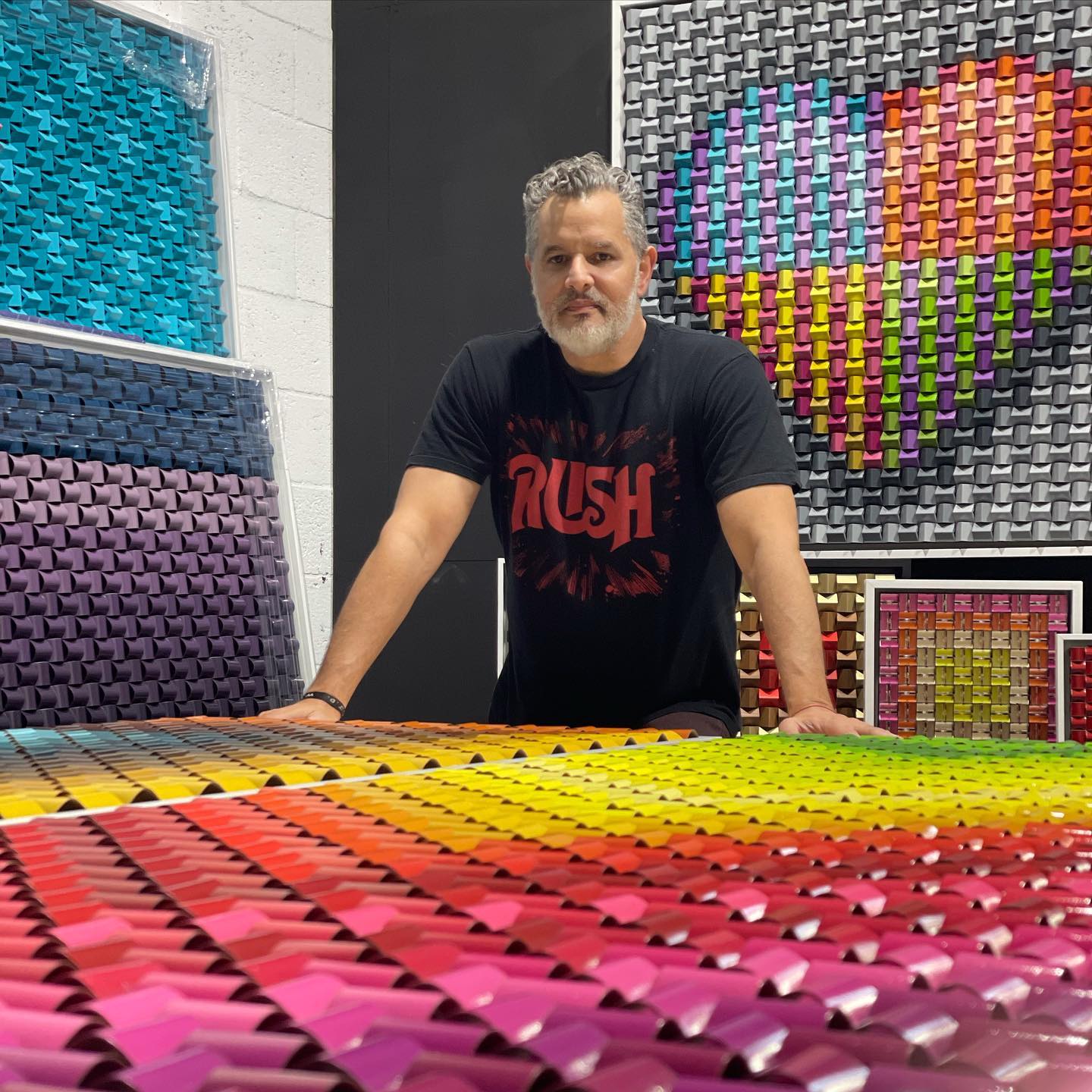 ABOUT
In school he developed his passion for cartooning at an early age. Soon after graduating from high school, he discovered his ability to bring to life his drawings through hand crafting cardboard and foam; this led him to design window displays for the local retail stores. Before long, he became well known and was engaged in several projects working on props for important events throughout the city. During that same period he was contacted by an editorial company from Miami, Florida, which needed cartoons and illustrations for their monthly publication, this was the platform for the beginning of a career in the U.S.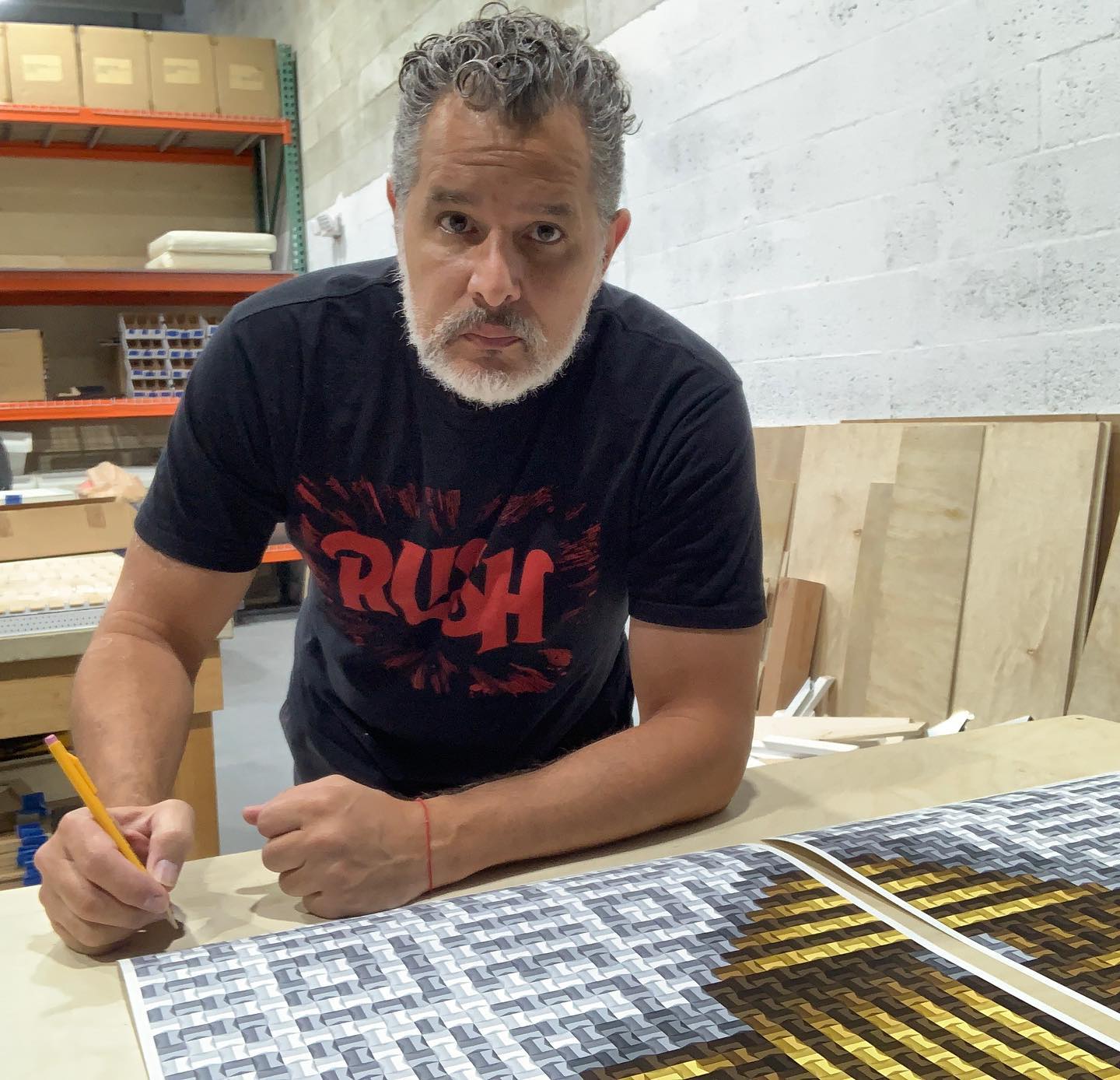 HISTORY
In 1991, Buitrago moved to Florida to pursue his career in Graphic Design. Still freelancing, he enrolled in Commercial Art at the Art Institute of Ft. Lauderdale. He then moved on to Computer Animation where he received a scholarship for Computer Arts at The International Fine Arts College, in Miami.

He went on to start his own screen-printing business in 1996 where he applied his computer design skills. Three years later, after selling his shop, Buitrago was offered to return to the editorial industry, becoming Creative Director for several publications in the Hispanic and American markets.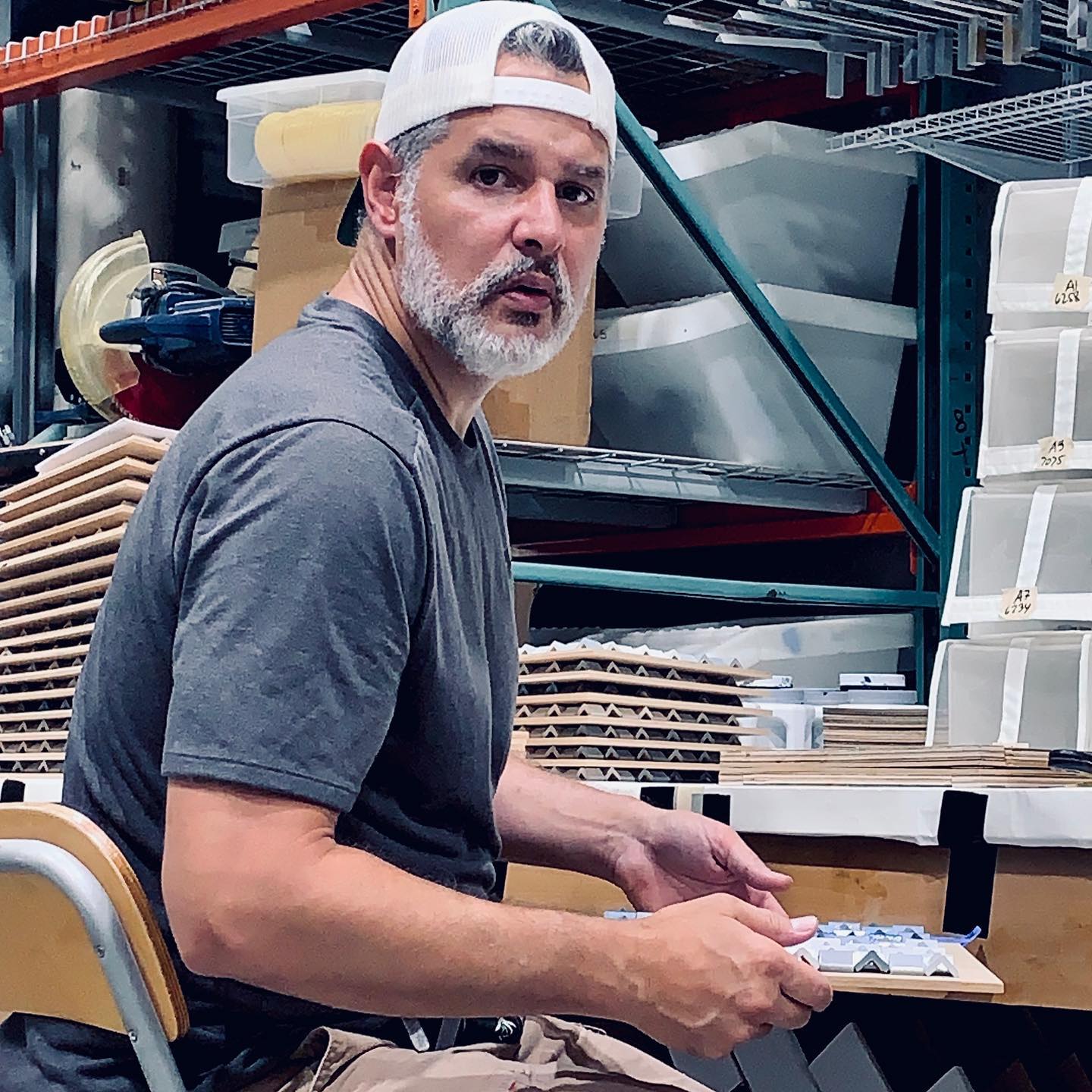 INSPIRATION
In 2005, his graphic experience and inspiration from pop artists like, Andy Warhol, Keith Haring, Chuck Close and many others, led Buitrago to start a project that combines acrylic painting, wood crafting, and digital imagery into his works of art. He uses his technique to capture celebrities, animated characters and iconic figures as well as abstract compositions.
Buitrago also creates commissioned artworks for private clients.
His first exhibition, of these recent works of art, was held in Miami during the 2008 Art Basel Week.
Buitrago was born in Cali, Colombia.
ARTIST VISION
Inspiring Imagination

Sparking creativity and wonder through unique artworks that evoke emotions and captivate the imagination.

Reviving Artistry

Reviving the age-old traditions of artistry while embracing digital innovation to redefine the boundaries of artistic expression.

Uniting Hearts

Uniting hearts and minds across cultures through art that speaks a universal language, transcending borders and backgrounds.
Join us on this artistic adventure
We celebrate the remarkable journey of Buitrago, an artist who weaves magic through his creations.